Wonderful!
You have one more step.
You are one step away from evolving the way you work with music notation software.
I need to make sure nobody has added you to my list without your permission. If you check your email you should have an email like the one below. Just go ahead and click that big "Yes, subscribe me" button.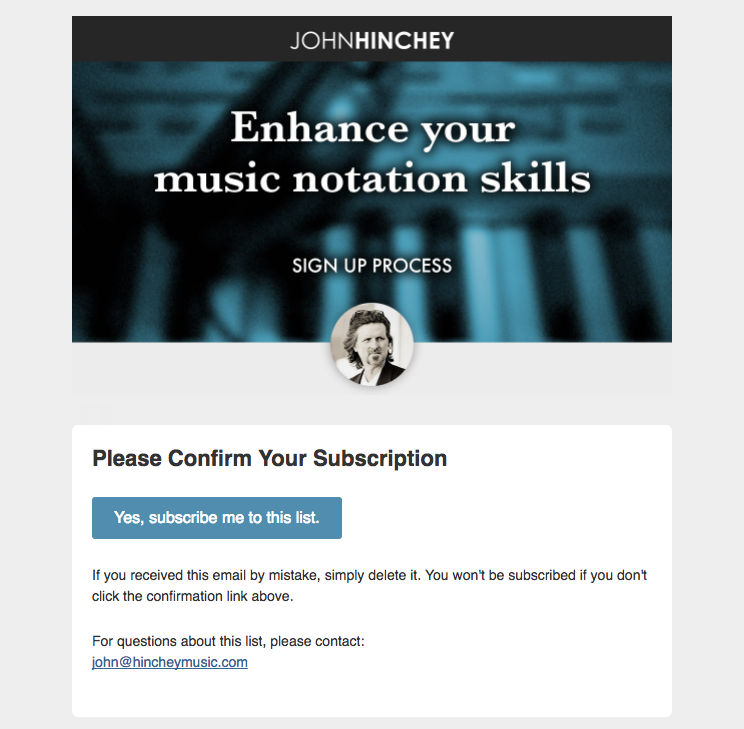 If you can't find the email, drop me a message and I will add you manually.