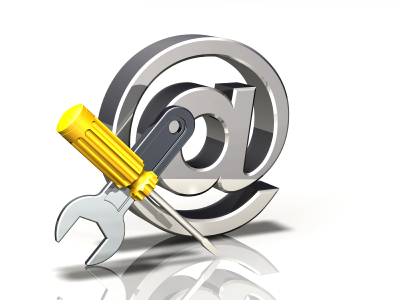 This has nothing directly to do with music notation but I will file it under organization because I think it's a very handy tip.
Like many of my clients and colleagues, my friend Barry Green (fabulous Nashville trombonist) recently changed his email address. He reminded me this past week that I had sent him yet another email to his old comcast address. Now, I know he reminded me a month ago and I know I changed his info in my address book. So why do I keep sending email to Barry's old comcast address?
Mac Mail Autofill
There is a handy feature in Mac Mail that starts to auto fill an address when you start to type in the "To:" area of an email. Mac Mail keeps a cache of all the addresses in your address book and any email address you've ever sent to. So when I type "Barry" all the Barry's I know come up.  Barry's comcast address was appearing first, so without thinking, I would just type enter when I'd see "Barry Green" and not take the time to scroll down to see Barry's new gmail address.
How to delete Barry's (or any other) old email address from Autofill
Note: For those of you who've read my signal flow articles the solution to this is:
Mac Mail Window > Previous Recipients > search 'name' of recipient >  select name@nulloldemailaddress.com > Delete
The step by step version:
1. In Mac Mail go to the Window menu and select 'Previous Recipients'
2. In the that little search box with the magnifying glass icon (top right)  type whatever name you are looking for, in this case 'Barry' or I could use 'Green.'  That brings up all the email addresses with the word 'Barry' in them. Now I get a list with all the Barrys 
and I see Barry's comcast address and his gmail address.
3. Select the Barry's comcast address from the list and click on the 'Remove From List' button at the bottom of the window.
That should do it, Barry's comcast address should now be a thing of the past in your email program and Barry will be ever so grateful!
Hinch
P.S. A great place to hear Barry Green and some of Nashville's finest musicians is with the Nashville Jazz Orchestra at the French Quarter Cafe on tuesday nights.