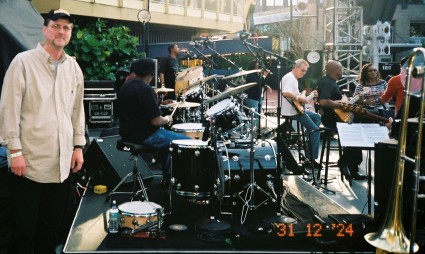 Many if not most of the projects I arrange for require drum set parts. A drum set part can be as simple as measures filled with slashes that layout the form, to detailed notation showing every drum or cymbal struck by every limb. My experience is the best drum set parts fall somewhere in between, with just enough notation to clearly get the idea across yet not overly notated and cluttered.
In previous versions of all notation software programs drums set parts have always been one of the more time consuming and well, "tweaky" parts to create. With the introduction of Sibelius 6 many of those "tweaky bits" have been smoothed over. Features like numbering repeated bars, multiple bar repeats, the ideas library and a number of new and some revamped plugins have made the process faster and simpler that it has ever been. My workflow has significantly improved in this area and I'd like to bring some of these features and plugins to your attention.
But before do that lets define the different types of notation in drum parts to clarify. Then I'll show you some techniques I use to create each one.
Drum set notation types
1. Fully notated

2. Repeat bars

3. Slash bars

4. Rhythmic notation bars

5. Combination notated and slashes
6. Cues for kicks

7. Cues for navigation

Next in this series of blog posts I'll show you techniques for creating each of these drum set notation styles in Sibelius.
Hinch