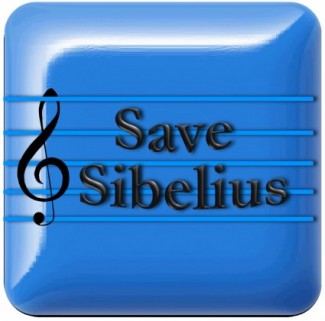 If you are a Sibelius user and spend any time looking around the internet, by now you know that there is a "Save Sibelius" campaign a foot.  There are a lot of things I could say about the situation at this point.  But I would just be rehashing the facts we know or conjecturing and I'd rather not do either.  I would suggest that readers of my blog, who are concerned about the future of Sibelius, visit the following links.  Then come to your own conclusions about the situation and take the action that you think is best.
The official AVID Sibelius community page
The "Save Sibelius" facebook page
A very passionate and reasoned open letter on YouTube to AVID from composer Thomas Gross
This BBC Radio 4 news story (the Sibelius story is about 27:20 in)
Interview in PSN with Bobby Lombardi, new head of product development for Sibelius
As for me, I'm going to get back to my original intent of this blog, helping people use Sibelius, Finale, ProTools, Digital Performer etc, to make great music!
Hinch