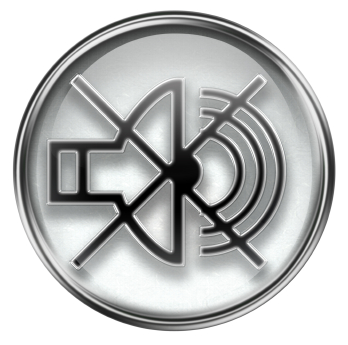 Note: There is another installment of "Finale to Sibelius Translation" coming soon.  In the meantime:
Can't you boys turn that music down!
When Sibelius boots up it plays a short snippet from Jean Sibelius Symphony No. 6 Op. 104 as performed by the Iceland Symphony Orchestra. Many mornings it's like my wake up call, "Welcome to Sibelius time to get to work!" I kind of like it.
But I run into many Sibelius users who say, "I love Sibelius but that start up music is really annoying!"  What they don't realize is, there is a simple way to turn that rousing melody off.
Go to the menu Sibelius> Preferences>Other (which is the last option in the list on the left). In the lower right quarter of this window you'll see this: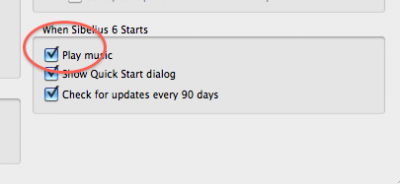 Uncheck "Play music" and you won't hear those lovely strains again, until the next time you drop in on the Iceland Symphony Orchestra and they happen to have Sibelius Symphony No. 6 on the program.
BTW: This subject was most recently brought to my attention by Tyler Summers a wonderful multi instrumentalist/singer/songwriter here in Nashville, who I had the pleasure of working with for the first time this past weekend.  Click on his name here and check out his website, he is doing some pretty unique stuff!
Hinch