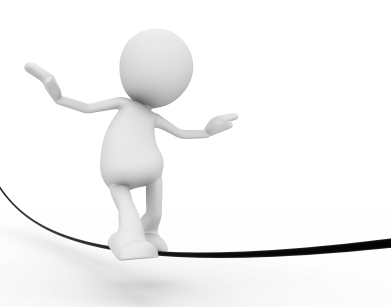 In my previous blog post in this series I talked a bit about plug-ins.  I'd like to continue by introducing you to another one of my favorite plug-ins that I use all the time.  Once again, this is a plug-in created by Bob Zawalich and it is available on the Sibelius website on the Extra Plugins For Sibelius page.
Line Between Notes
The Lines Between Notes plug-in makes quick work of getting those gliss lines (and several other types of lines as well) between notes.  Here's how it works:
Let's say you want your trumpet player to do an octave rip between these 2 notes.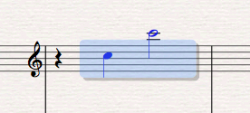 Select the 2 notes and run the Lines Between Notes plugin.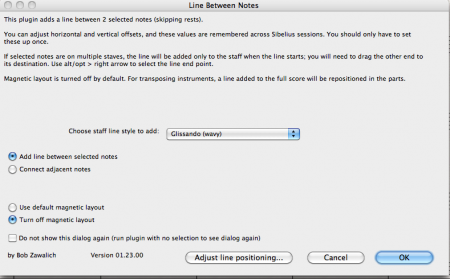 The default settings will give you a wavy line but you can click on the pull down menu and select another type of line if that's what you need.

Click OK and you're done!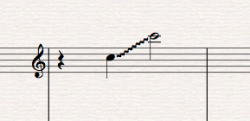 Join the circus!
Another great feature is, you can select a series of notes and have the lines perfectly placed all in one move.  Let's say you want a circus gliss ending in the trombone part.  You've got all the notes in place.

Select the entire phrase or in this example you can just select both bars.

Run the plug-in and select "Connect adjacent notes."

Click OK and there you have it.

Barnum's Revenge for the trombone player!
There are line positioning options in the plugin,  if you want to get picky about how the lines connects to the notes.  This plug-in works in Sibelius 6 and 7.
NOTE: The Lines Between Notes plug-in was updated on October 9, 2011.  If you have a version that you downloaded before that you should go back to the Sibelius website and download the latest version.
Check back for more of my favorite plug-ins.
Hinch